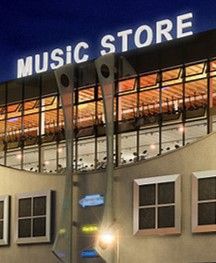 Here you have access to NOVEL items in the STORE (transcriptions,  lead sheets, gift ideas, and custom CDS)  
Additionally, you will find a reminder link to audition and buy NEW RELEASES. 
Remember that MOST of Mark Kramer's several hundred audio tracks are available for preview and sale at the MUSIC link.   You will often find terrific deals here compared to other download sites like iTunes Amazon, etc. whose permissions to sell Mark's music are spotty at best.  
New releases: Just when you thought you heard it all, come sample our latest audio CD creations. 
Featured releases from time to time lift older material into the spotlight.   
TRANSCRIPTIONS OF RECORDED AUDIO
Here you can obtain full transcriptions that accompany some recordings.  These are essential tools for players at all levels, OR for listeners who enjoy reading scores while listening to audio.  In full notation, the transcriptions reveal the elements of the improvised lines, fully notate chord reharmonizations, their voicings, and their placement.  Provides insights on the relationship between secondary and tertiary melodic lines that unite harmonic progressions.  In some cases, upright bass lines are also included. 
MUSIC MAPS USED FOR RECORDINGS
Lead sheets were used as a starting point for most of the recordings here. These are now being assembled into minimally notated lead sheets with cue notes instead of melody.  Far from Real Book type sheets, these already contain the new reharmonization maps and hint at potential ideas for on the fly arrangements.  
SPECIAL COMPILATIONS OF AUDIO  (e.g., Romantic, Latin, Classically oriented, Spiritually oriented, etc. )  
Navigating the hundreds of tracks here can be hard.  Except for the concept albums, most CDs present a mixture of ballads, latin, swing, in various intensities and tempi.   Thus, some tracks have been organized by style and mood. This allows you to download specialized collections with one click.   Alternately, it provides an easy way to navigate the many styles/moods so that you can easily create your own playlists. 
CUSTOM PHYSICAL CDs & USB STICKS: for convenience, gifts, or your own promotions
There are still times when downloads won't do. We are thus piloting a hand-made professional personalized custom CD and thumb drive delivery.  This service is not yet available. 

EDUCATIONAL MATERIALS: papers and e-books
 Covering a wide variety of topics including  1) Basic and advanced jazz Improvisation, 2) studio design  3) recording techniques 4) Workflows 5) computers in music, 6) performance mastery  
"

One of the reasons I love Mark's playing (and enjoy playing with him) is that he is daring. He doesn't allow conscious or unconscious interruption in his flow of creative energy. "
— Ty Brown, Max Roach alumnus