This press kit provides relevant materials for concert promoters, club booking agents, distribution and record companies, publicists,  special event planners as well as for reviewers and jazz journalists.    
"

He elevates listeners to new emotional heights"
— All About Jazz
Summary
Mesmerizing global audiences, Mark Kramer's acoustic piano electrifies emotions, stirs intimacy, and discreetly ventures beyond prior boundaries in jazz.    Telarc/Concord/Warner EA and other firms distribute Mark's recordings.  The Mark Kramer-Eddie Gomez Trio, releasing 8 albums together, headlines on leading stages worldwide.  Mark [recipient of best Philly jazz pianist and trio, recognized as one of America's top undiscovered Jazz pianists for successive years] heralds his ~ 40th trio recording and has begun touring again after a short obligatory interlude.   
Short and long biographies, video and audio are available at https://mark-kramer.com/press-kit 
"

I am stunned by what my music has become. Fully fluid harmonies, voicings, phrases and concepts now come involuntarily from a level I could not have foreseen; I can only shape it a little by supplication. "
DOWNLOAD one page summary
video introduction to Mark Kramer's Music
This video is one of 11 recorded on 2 DEC 2016.  It documents the finale ("AS IS" - a piece composed by Mark Kramer) of a concert in which the Mark Kramer Trio [MKT] (with the acclaimed Eddie Gomez and Billy Drummond) headlined for a sold-out ticketed audience of about 500. 
The video is presented here so as to underscore the overall sound and look of Mark's music, and generally its high appeal. Although not shown, the audience was comprised of all ages as well as a surprising mixture of dedicated jazz aficionados with those new to the form.   The first portion of the secular concert featured selections from the trio's celebrated  "Jazz Fiddler on the Roof" CD.  After intermission, jazz standards (plus interspersed originals) were performed in no holds barred jazz.  Audience response was similarly enthusiastic, if not more,  for this pure jazz portion of the concert.        
Despite the "Trio configuration" being Kramer's preferred jazz format, performances do retain powerful efficacy in piano-bass duo, in solo piano configurations.  Mark's trios or duos when composed of longstanding local members, or those collaborators depicted here are particularly reliable and artistic.    
This video is also memorable because this concert had only been performed under duress. Had it not been pre-contracted it would not have been performed at all: i.e., from 2013 until recently Mark had taken a voluntary break from performance schedule to care for his wife (who died several weeks following this concert) after her long struggle with cancer.  Mark is just now happily returning full force to his previous career in music.    
improvised Performance based on a standard
This is a spontaneous performance and is Included here to highlight one of Mark's approaches to the interpretation of very old standards.
Reharmonizations and chord voicings tend to occur on the fly as does the overall contour, sound, and the implied meaning of the performance. Cadenzas are always completely unscripted.    
Please expand the video to full screen for the best viewing experience.   
SHORT BIO
Philadelphia, PA. 
Raised just a block from John Coltrane's home, and taken in as a mascot for the local Gospel choir, Mark Kramer continues to enjoy a productive and colorful career as an improvising pianist-arranger-composer, producer/engineer, and occasional educator. 
Jazz Style is METAMODERN (straddling modernism and postmodernism):  but often impossibly melodic + technically-adroit  - - - paying homage to Evans, Hancock, Glass, and Riley.  Sweats a lot. 
Early on - Through marginalizing his own voice,  Mark did complete contracts with Telarc/Concord and other major labels, i.e.,  by reimagining 8  Broadway shows, an entire Mozart Symphony, a Harry Potter soundtrack, the Rolling Stones, esoteric works by Eric Satie - all in the elegant Jazz derivative of a gut-wrenching Bill Evans. 
It is now only after many decades that we can hear part of his unsung core jazz engine at work in originals such as Sunday Afternoon, Kharis in Orange,  As Is, Muse@3-4-5,  a Beginning, Mount Analog, Retro-Orter and lots of others. (e.g., most recently BEYOND (the initial experiment) - a must preview.)  
Behind an intentional envelope which projected "all too much familiarity", Kramer's inventiveness had nevertheless been carried upon an 'anything goes' free jazz approach, (paradoxically disciplined and repeatable) but one that shuns focus on any of its included free structures, dissonances, classical pianistic technique, or unusual time signatures. His envelope, by design, is impossibly mostly melodic – only sparsely strays "outside." Yet, it floats fluently upon the complex system of harmony he crafted over many decades.   As illustrated in the one-pager, most commentator-reviewers have been enthusiastic, gracious, and perceptive when assessing his music.   But unfortunately, some highly placed gatekeepers would or could not bring to relief some of his metamodern innovations that appear spontaneously within familiar stylistic envelopes (e.g., a spontaneous transformation of It Could Happen to You.)  or his  stress-tests of narrow jazz-minds (through the outlandish choice of jazz-world scorned works as vehicles for improvisation (e.g., Andrew Lloyd Weber's - atypically very musically advanced - 'Waltz for Eva and Che').  
Bragging rights:
Twice nationally recognized as a top undiscovered jazz pianist, described as innovative, elegant, and emotionally riveting by the Great Jacksonville Jazz Piano Competition judges (including Teddy Wilson) Kramer went on to record ~ 40 CDs (including those globally distributed by major record companies (Telarc/Concord, Lightyear, Warner EA) with his own trio,  as well as many with a close collaborator – acclaimed Bill Evans' bassist Eddie Gomez.   In the 90s Mark was recognized by the Philadelphia Jazz Musicians' Alliance as the "Best" Philadelphia jazz pianist and leader of the region's"Top" jazz piano trio. 
Mark's credits include concertizing and recording with a cornucopia of the most celebrated of jazz musicians like George Coleman, Lee Konitz, Al Cohn, Tal Farlow, Jimmy Cobb, Joe Chambers, Charles Fambrough, Junior Cook, Archie Shepp, Michael Brecker, Randy Brecker, Stanley Clark, Bud Shank, Bobby Watson, Johnny Coles, and scores more.  
Though lacking formal classical training on piano, Mark has been invited to lecture and perform at the New School of Music (NYC), Berklee School of Music in Boston, and other high-profile educational venues.  
_________________________________
OTHER
In the spirit of full disclosure  - and certainly not as some promotional gimmick -  even as his music career flourished,  Mark also worked as a high-profile MD PhD neuroscientist:  credited with conceiving and discovering the first new antidepressant mechanism in over a half-century. This he devised when serving as head of the clinical psychopharmacology unit at the Fortune 500 Merck and Co. He (as the first author) and his colleagues published this unique discovery in the prestigious journal Science, summarized recently in the Journal of Affective disorders.  Mark has lectured on neuropeptides worldwide including as an invited presenter at Nobel Hall.   As is typical, Mark, as an employee,  was paid ~ $1 for patents related to this noncommercialized seminal discovery.  
Although lacking a financial safety net, but having become thoroughly disillusioned with hybrid corporate-academic life,  Mark in his early 50s followed his primary muse into music full-time.   Yet, three significant untoward life events (a total house-studio fire in 2004, the crash of 2008, and the advanced cancers of his beloved wife Meryl Lee (2012-2017: [b. 1946 - d. 2017] temporized his music career for over 5 years; and then the pandemic struck, i.e.,  just restarted music performance in late 2021.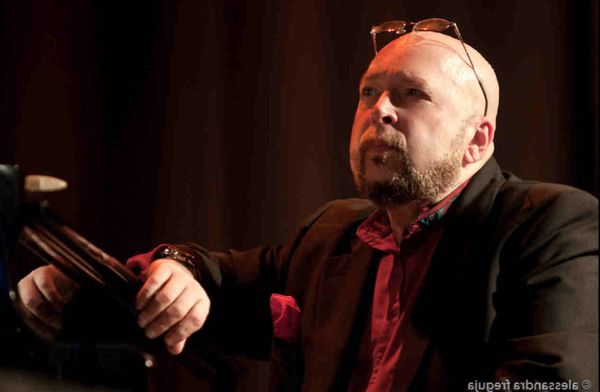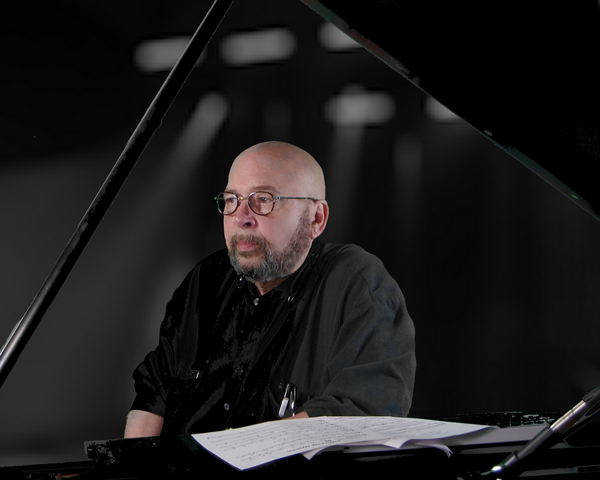 "

. a piano giant.  His playing moves the modern mainstream of jazz forward, combining his early influences and his formidable technique with fresh ideas that form his own individual voice . . ."     "
— Scott Yanow, veteran jazz journalist liner notes to "TROUBLED TIMES"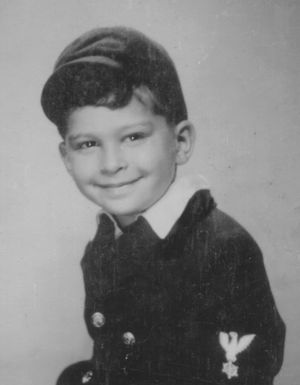 SOME SNIPPETS FROM REVIEWS --------------------
", , , melts hard-hearted women and turn cold fishes into lover-boys. . . .reinforces my admiration of Kramer.     – Thomas Conrad, JazzTimes 
"Exquisite. Beautiful repertoire, gorgeously & handsomely delivered."   – Michael Gladstone, All About Jazz 
". . . superb; reveals how much jazz can be the story of our lives and the meanings we find during the quiet hours of "recollection in tranquility"  – Victor Schermer, All About Jazz 
"He elevates listeners to new emotional heights"-  C. Lizaire, Celebrity Cafe 
"An amazing piano player . . . takes chances . . . utilizes fresh and interesting harmonies. . . freely manipulates rhythm. The piano becomes a living, breathing thing under his hands . . melodies are colored with taste and style... .comping always cushions, and appropriate... solos always an exciting journey . . .swings hard in places." Dave Miele, JazzImprov Magazine. 
"Kramer weaves wondrous sounds and emotions with sensitivity and clarity, delivering jazz as it was meant to be."  - All About Jazz 
 "Mark has a risk mentality to his playing, never holding back to facilitate the music into another direction yet to be explored. Very satisfying." Karl Stober - eJazzNews
"Kramer's prowess at the piano remains uncontested" – Jon Stevenson, ejazznews
". . . nothing short of brilliant, often closer to miraculous . . . a piano giant.  His playing moves the modern mainstream of jazz forward, combining his early influences and his formidable technique with fresh ideas that form his own individual voice . . ."     Scott Yanow, veteran jazz journalist
Inquiries
Mark and his team look forward to satisfying your needs.  
For 'emergency' queries please directly contact Mark Kramer Music at email: ideas@mark-kramer.com or telephone: please email for telephone number   
Given this age of SPAM,  only those callers/writers who kindly provide a direct phone number and email address will receive immediate attention. Thank you for your understanding. 
 Otherwise please use the contact form which is provided below for your convenience. We promise to get back to you ASAP.  
CONTACT FORM (all fields required)