This has been an awful time for most of us.  Some musicians who performed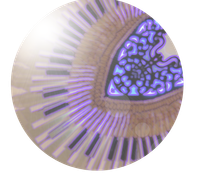 often have been hit hard, too.  Live audiences make a huge difference in what we do. On the bright side, this huge lull has afforded me time to review the very long arc of my now primary career in jazz piano and producing. 
About three years ago I began to construct a mind-map on what could still be brought to the field of jazz; how could it be revitalized while keeping its authenticity intact. However, I could not see a way forward until just a few weeks ago until shortly after a great T/C with a jazz journalist acquaintance. . The elements of our conversation began to transform in me.  Then a disruptive revelation appeared for me.   I felt in a flash that for the past decade I'd been approaching everything from an old perspective.  It will just not work that way. 
It would be unkind to leave you entirely hanging. But not to ruin the epiphany with details that must still take root, I'll just say for now that it's not a change in JAZZ players or styles that are key, but rather it is that JAZZ needs to be repurposed.  The "How" should become evident in practice in the real world, I'd say in about 9 months.  I am now working long hours to realize, with grace,  this potential. It's "dope."