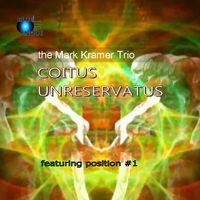 As most restless older artists have experienced,  navigation of the field of jazz had been a daunting challenge 40 years ago: reimagining/ extending its artistic scope had been materially pitted against maintaining aspects of its status quo.   Today that challenge still exists but is now set upon the near-delusional assumption that the field is burgeoning.  By record sales, audience attendance, and the number of privately funded live venues offering a living wage - it most definitely is not.  Its remaining fans as well as "movers and shakers" of the field, often resist innovations that might stray too far from the conventions of modern jazz.  Most recording artists who stuck too close to familiar envelopes (i.e, identifiable styles) generally lept quickly into obscurity - except those with a mesmerizing classical technique that could create an immediate identity.  
Thus,  "death by reviewer"  is often the unintended consequence for subtly innovative artists who trusted reviewers to be perceptive enough to drill down on their work i.e.,  beyond any of its superficial familiar ground.  This may be why some dedicated jazz artists, especially those lacking an internship with a celebrated mentor and/or those who could not adequately self-promote (minimum $100K per year)  might never find a home in the jazz hall of everlasting fame - decayed as it now is.       
Some of the above apply to Mark Kramer - as heard in the main body of his work. In this Mark primarily honors conventional jazz styles/attitudes.   Despite expanding some bounds of conventional jazz piano within a familiar envelope, Kramer had not been inclined to lead with radical material or style.   
In full disclosure, Mark's status as a "senior" had never limited personal artistic range.   When this late bloomer chooses to reveal his underlying MUSE explicitly,  he incongruously joins the ranks of young polymetric and polytonal two-handed pianists: i.e.,  he adeptly designs new concepts for the art form-  [hear an example here from COITUS UNRESERVATUS]     
Going forward Mark has decided to continue celebrating the rich history that shaped his initial contributions but also now will nurture and promote his often neglected long-standing personal MUSE.    Yet the reasons for doing so in such a field are certainly not commercial. 
Mark could not be more thankful for how much he has realized from the field of jazz to date.