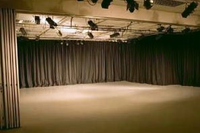 So, you are searching out your jazz "brothers?" You are in or have recently completed jazz college?   Or maybe you are already published and recognized?  You are familiar with the history of jazz piano, and have studied and practiced almost all that there is?   You may have concluded recently (or long ago) that your aim must include identifying and developing your own voice?  You may have already assembled one or more brilliant groups that realize your vision?   
Can I assume that you have sampled a video or some tracks here already?   Can I conclude that you may now regard Mark Kramer as maybe a decent player from an older generation?  Can I conclude that here you don't yet hear an approach to jazz, piano, or composition that inspires you?  That what is here might seem dated? [Maybe not? ... .it is a variable call, highly dependent on the expectations and sophistication of the listener.] 
If most of this is on target - then please listen to this from COITUS UNRESERVATUS - POSITION #1.  It is then that what follows may touch the more precocious reader/ advocate as intended.   
You are now acutely aware that the line between classical/world music and cultural roots of jazz have become increasingly blurred. You may have been originally conflicted about playing a race card, but you have concluded that you are justified playing it if you can.  If you can and do, you will go to great lengths to musically justify superimposing streamlining and cloaking certain old riffs and attitudes upon a most advanced 21st-century classical music.   When you perform - your phrases are generally initially understated, but you will eventually display enormous bursts of speed at any tempo using an impeccably crisp and precise classical technique, impossible poly-rhythms, odd meters, polytonal pentatonics, intervallic playing, nearly impossible leaps in lines,  left-hand counterpoint,    You have also mastered multi-potential ambiguous harmony, lest you sound like every harmonic genius that preceded you.   You are also comfortable playing for effect alone (actually highly preposterous) simple diatonic classical triads and cadences at times way out of character.  You play with drummers who specialize at times in quadruple Latin tinged/rock time, accenting logically - but unexpectedly - hip-hoppy-rappy, playing with more precision, raw energy (yet highly controlled)  than thought humanly possible; playing with bassists who wouldn't dare commit to son-Montuna vs. walking vs. halftime, lest they appear dated.     You play from crafted, impossibly precise, poly-metric arrangements or have worked out cues that make it appear that you all emerge from your freedoms into an implied structure.    
Jazz piano trio art today is technically brutal -  but you have nearly perfected the grand deception of making it look easy and natural. I know it is not.  
Believe me, that I've likely understood most of what you are doing.  It is so so very courageous, most so very good.  Yet, remarkably what you may have already devised has likely become formulaic very rapidly.  Most, even those who have received widespread recognition for their creativity and over the top technique,  may still not be able to make a proper living at it - -   OR some may wonder whether they will have a chance to fully explore their current directions - -   OR  some who have already received enough recognition for many lifetimes may be now fighting back approaching irrelevancy.  Is this right? 
If you are youngish and thinking about changing directions, do listen carefully to any remaining mentors (producers and industry execs) if they should happen to sincerely advise you to stay with your natural muse.  I was so advised early on - but did not listen to them.  This is particularly difficult to hear - especially when your best MUSE has not attracted a fan base,  a significant mentor, or income stream - or when you are very concerned that you must change something in order just to tread water.    Feeling the need to stray from your natural muse may be pragmatic, but if you do it will come at a price.  As may be in evidence by the majority of the material presented here,   I - for one - suspect this strongly.    I really don't know how life would have changed for me had I trusted my natural MUSE fully in the late 70s. I suspect it would have gained tremendous traction within 10-15 years.   Then again, that was then. Today,  I suspect that remaining A and R of some "big" jazz businesses increasingly asks artists to simplify their music [to start singing or adding a vocalist or 2)  in the direction of R and B, or to the other extreme - i.e., to craft it so technically and musically complicated and muscularly rhythmic so as to represent an apocalyptic "sonic tapestry" in the form of exotic instruments and singers.   Hindsight is 20/20. 
Irrespective of all of the above, a deep selfless search that transcends music is required for each of us at some time, Such a personal search goes to the heart of one's existence.  Such a search may bring one into communion with the so-called Universal mind. Then you will know for real,  just as some of your forebearers do,  what you've been trying to tackle.   This truth can be a burden for those who have families - those with little mouths to feed.  
On this site, the open-minded will find some specific examples of approaches to jazz piano you likely never before heard.  I'll try to highlight them. But know that they are buried because for me they must remain as experiments. I personally decided they were too arduous to justify their full development, no matter how cutting-edge.   This is mainly because these approaches require classical piano training for consistency in facility and development.  I didn't undertake that 55 years ago, nor do I want to pay that price especially now!   
With all of this in mind, I'd be surprised if you can't find something here to help your own efforts.   At least I would hope!  If not, well thanks for visiting!    
Best wishes, Mark