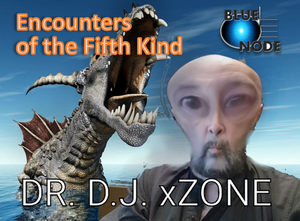 Real Jazz Fans have long suspected, but only now can learn the truth about the state our beloved artform.  Few have realized just how prominently DR. DJ xZONE has figured into the mix.   Thank goodness there are still a few financially well-off souls who underwrite some jazz labels and provide some remaining jazz artists (fossils and newcomers) with a forum.   Most cannot fathom the gyrations these artists must navigate in order to just play good venues.    
DR DJ xZone knows all these outlets.  He figured that if they needed him they would contact him.  His whereabouts are currently unknown.   We are not sure he can even be reached anymore.  
"Dr. DJ x-Zone's place in the annals of jazz is unique. Once upon a time, BLUE NODE RECORDS was nearly synonymous with greatest of all Jazz and its artists. But the once prestigious label, even under the leadership of Bruce Landfill, was only hanging on by a slim commercial thread. A gift in the form of a talented, young, quite beautiful metro-mold singer - Norad Jonesed - . . . " 
Continued as below: -  
You may find the liner notes to Encounters of the Fifth Kind illuminating.  Highly recommended reading, .